How to Convert Photo to Cartoon with GIMP
GIMP is another very popular photo editing software and which unlike Photoshop is also completely FREE (open-source). It is possible to use this program to convert photos into cartoon using the "filters" already present in it.
To get a better conversion of the photos into cartons, however, we recommend a custom plugin created by us and that once installed in GIMP will allow you to cartoonize your photos and obtain very interesting results.
How to Convert Photo to Cartoon with GIMP
Firstly download GIMP on your compatible from the following page: https://www.gimp.org/downloads/
You have to choose the version compatible with your OS (Windows, macOS, Linux, etc.)
After download and installation, you will see this main user interface: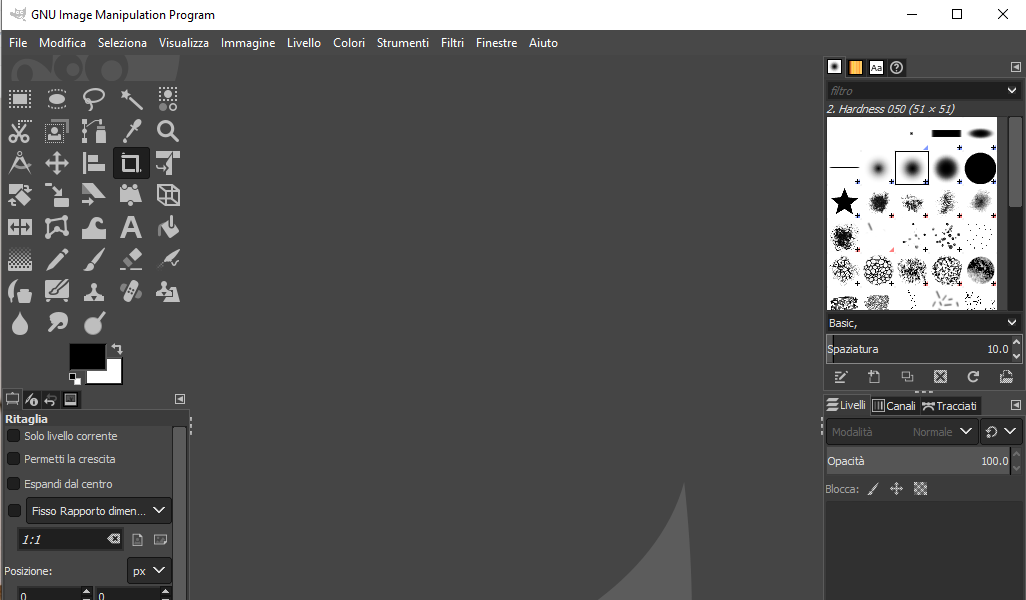 Step 1. Import the photo to cartoonize
You need to import the photo you want to convert to cartoon. Go to the FILE menu - OPEN FILE and then choose the picture from your computer.
The photo will appear in the screen of the software as shown below: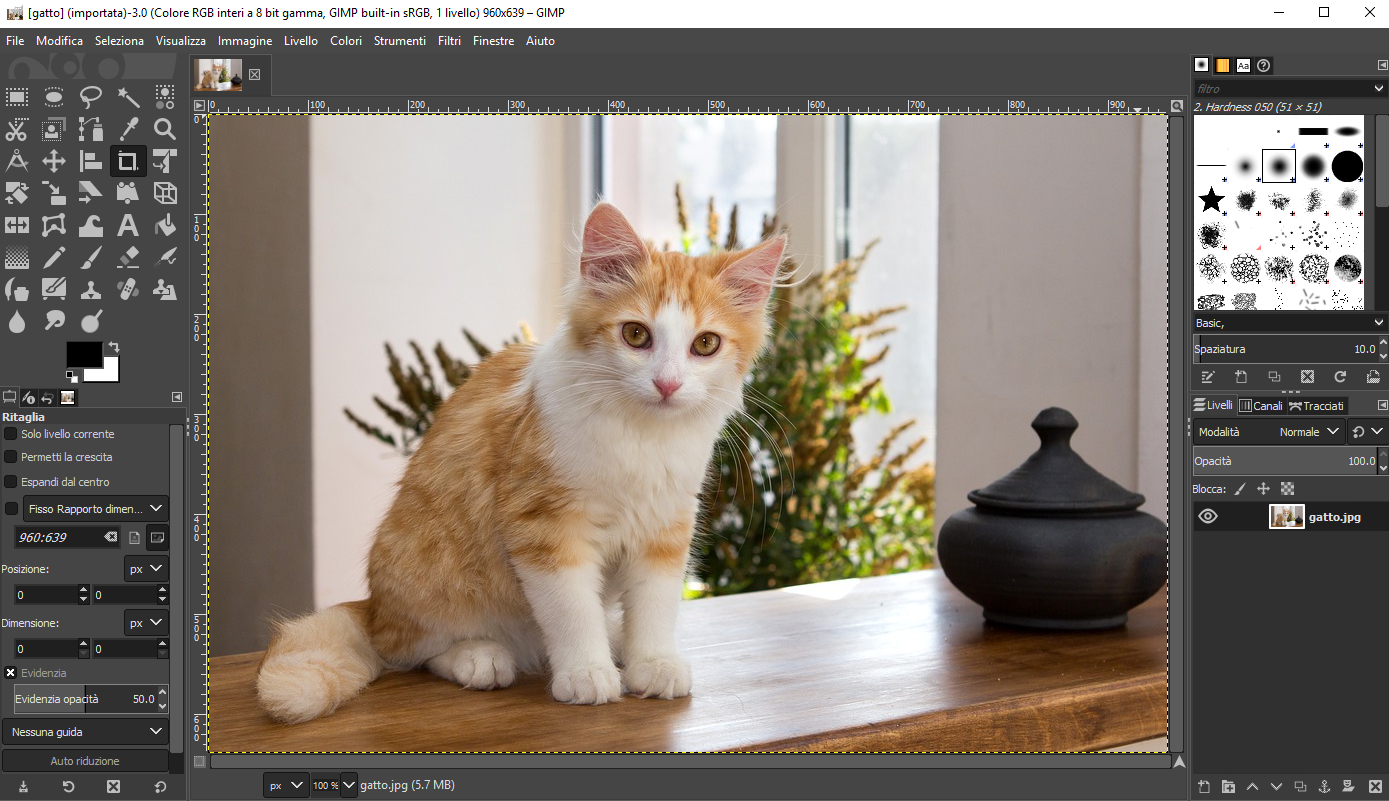 Step 2. Add the cartoonize filter
Download the following custom GIMP filter to your PC and then add it to GIMP. Right click on the links below and then "Save As" to save it on your computer:
After saved to your PC, copy this file to the GIMP installation folder which contains the filters, and which should be in: C:ProgrammiGIMPSharegimp2.0scripts. Here copy and past the CarTOONize.scm file.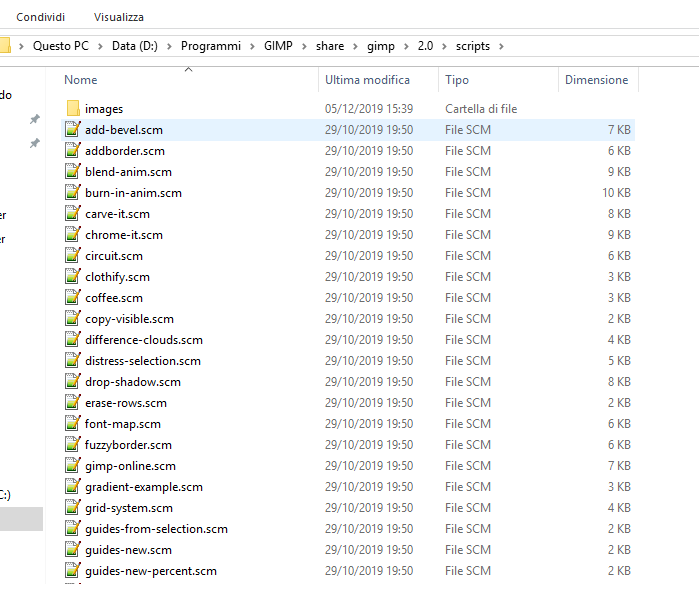 At this point open GIMP, import the photo you want to transform into Cartoon and access the FILTERS -> Artistic menu and here select the newly added CarTOONize filter.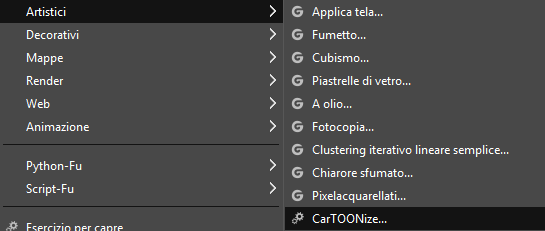 This window will open with various options: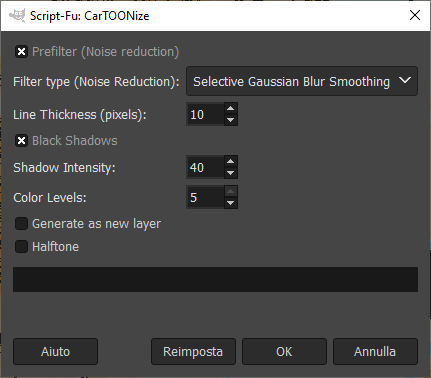 Leave all the default options and click OK to convert the photo into a cartoon. You will see something like this: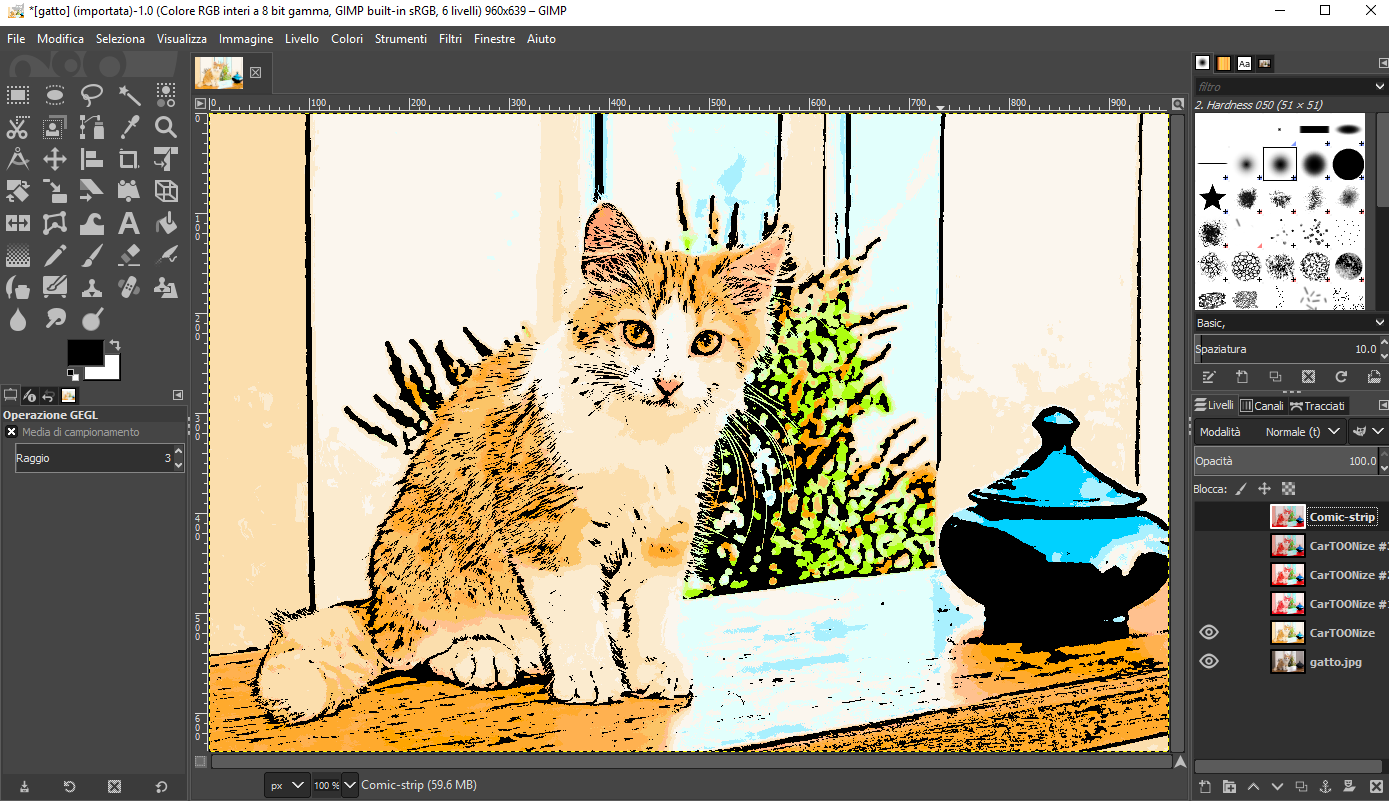 That's all! Now you can have fun converting all the photos you want into cartoons or comics. In the case of comics you can also add cartoons and write whatever you want.